Professional Features for Professional Audio Recordings
The Tascam DR-40X is a versatile four-track audio recorder for music, podcasting, cinema and any other application requiring high-quality audio. Building on the highly successful Tascam DR-40, this recorder adds several new functions to the already comprehensive feature set.
A pair of cardioid condenser microphones handles high sound pressure levels and can be set up in AB or XY orientation for a wide stereo field or extra-clear reproduction with reduced phase displacement between both channels. Users can also use their own microphones or line-level source through dual Neutrik XLR/TRS combo jacks that support both mic level and +4 dBu line level from mixers or the FOH console. The microphone preamps include 48-volt phantom power and plenty of gain to capture everything from small whispers to loud live sounds. Using the stereo built-in microphones, you can capture the ambient sound of the audience while recording directly from an external console, which is ideal for live performances. Like its predecessor, the DR-40X also offers dual-level recording, a feature that helps to avoid distortion by providing a second recording file created with a lower-level setting.
Simple to Operate
The layout of the DR-40X has been revamped to be quick and easy to work with one thumb. Operations like recording, adjusting levels, deleting bad takes and adding marks are just a button press away. Menus are available in English, Spanish, Portuguese, French, Italian, German, Russian, Chinese, Korean, and Japanese. Three different auto-level modes (Limiter, Peak Reduction, Auto Level) can help to prevent accidental distortion while recording. You may apply one out of six reverb effects to the input or output signal, and an Overdub feature allows voices or instruments to be added to existing audio files. There is also a Level Align function that allows to smooth out any sudden volume jumps during playback, and a built-in speaker is provided for quick check-back. Other features like variable speed audition, low-cut filtering, chromatic tuner and more can be chosen from the menu.
Transcript Your Voice Recordings
The new Dictation Mode enables you to jump back and forth in preselected increments while playing back a file. It can be combined with speed control and a special dictation EQ making it useful for transcribing minutes recordings, for example. The new tape-style Overwrite mode with one level of undo lets you select a drop-in time and replace part of an existing recording.
Turn Your Room Into a Studio – In a Minute
Apart from handheld recording, the DR-40X can also be used as a USB audio interface with two inputs and outputs, making it a strong yet easy gear for voiceover work, live streaming, podcasting and songwriting with studio-quality audio.
In addition to normal stereo recording and dual recording, the DR-40X has a four-channel mode that allows you to record two different stereo feeds simultaneously. You're flexible with the combination of the sources: record with the built-in microphones along with a pair of external mics for close-up and ambient sound, for example. Or use the built-in mics together with balanced line input to record the sound in the room along with a feed from a mixer.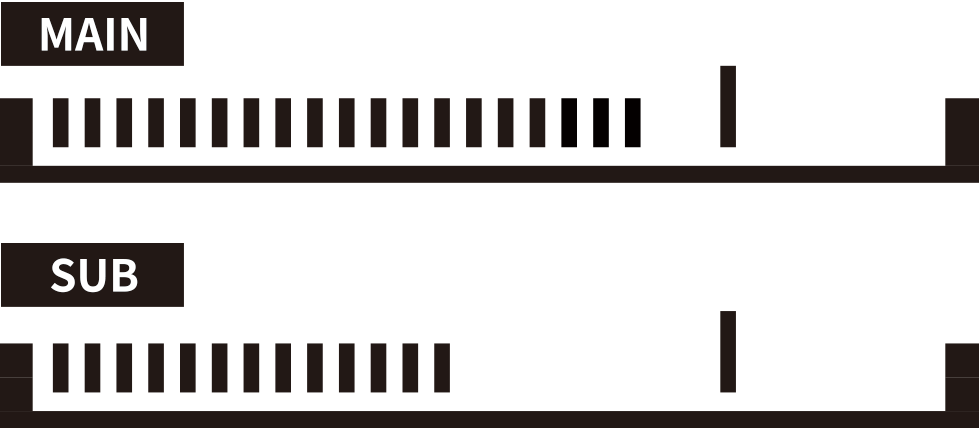 Film-makers and videographers often experience sudden audio volume spikes during filming. An actor could suddenly scream, or a documentary subject could do almost anything.
With its Dual Recording mode, the DR-40X captures a copy of your take but at a lower level, as a safety track in case of sudden distortion. There is also an auto recording function that can detect the signal level of the input sound to start recording automatically. And the pre-recording function provides fail-safe protection by actually capturing the audio up to two seconds before you press the Record button.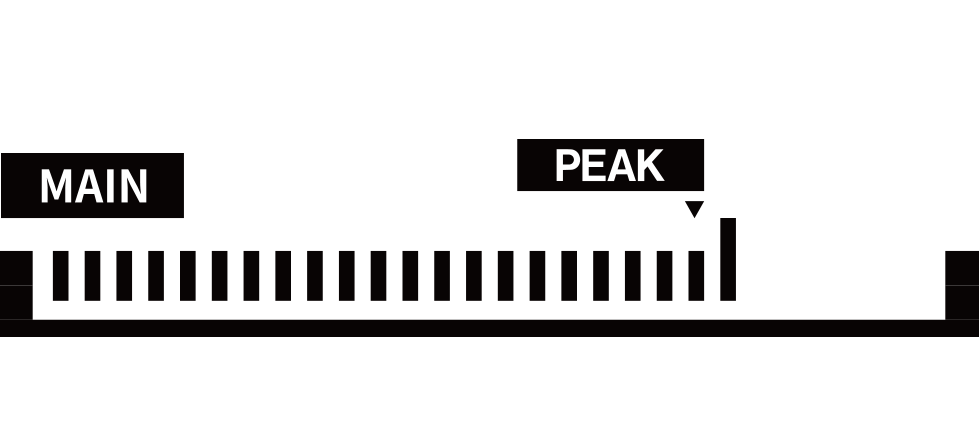 Peak Reduction works in rehearsal mode or in record. So even if the sound or performance is louder than the soundcheck you're safe. Combined with Auto Level and Limiter for preventing distortion, you never have to worry about sudden level changes.
If you don't like the last part of a phrase you just recorded with your guitar, or if you change your mind and want to rephrase narration, the "Overwrite mode" is exactly what you need. It allows punch-in recording from a desired point. This means destructive editing with one level of undo.
The overdubbing function makes it possible to record while playing a previously recorded file. This allows you to record other parts such as a guitar solo over a backing track made such as at a rehearsal studio. Overdubbing creates a new file, leaving the original file unaffected, thus making it easy to re-record.
The DR-40X supports SDXC cards as recording media, which are available with very large data capacities. If you record one stereo file in 44.1-kHz / 16-bit CD quality, it can be as long as 192 hours. In MP3 format at 320 kBit/s, such a card can hold up to 896 hours (that is 37 days!).