Sonifex RM-CA2
Confidence Monitor, 2 LED Meters & 2 Analogue Stereo Inputs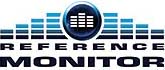 Using the same outstanding speaker system as the Reference Monitor range, the confidence monitors offer a superb sound with a cut-down feature set. The confidence monitors have been designed to give the best possible performance at a reduced price:
The RM-CA2 is a 1U rack-mount unit offering quality loudspeaker monitoring and 2 channel metering of two stereo analogue audio sources. Input 1 has stereo balanced Neutrik™ XLRs and Input 2 has both stereo balanced Neutrik™ XLRs and stereo unbalanced RCA phono connectors. The balanced analogue inputs can be wired unbalanced if required.
Sources are selected via a front panel push-button switch, with clear LED indication of the current source.
A rear panel DIP switch setting allows the unit to monitor either:
Stereo signals, with the two front panel control knobs acting as stereo volume and balance control, to alter the stereo imaging of the left and right channels, or
Dual mono signals, with the two front panel control knobs acting as left and right volume controls.
There is a front panel headphone socket which responds to the volume controls
and the headphone socket automatically mutes the internal loudspeakers when a plug is inserted.
A pair of line-level analogue audio outputs follow the selected source at the selected level, or optionally at 10dB lower (if using the unbalanced input), set via rear-panel DIP switch.
The level of the chosen source is shown on an 8 segment LED bar-graph display with PPM and VU scales indicated. The bar-graph can optionally be lowered by 10dB (if using the unbalanced input), set via rear-panel DIP switch.
A single phase meter LED indicates channel correlation or phase error conditions.
The three-way loudspeaker system is fed via a DSP-based active crossover and a trio of highly efficient Class-D amplifiers. Careful attention to driver selection, materials and case design, plus active DSP equalisation, has ensured a flat response and outstanding reproduction from such a shallow unit. A protective limiter prevents damage to the loudspeakers under overload conditions
The RM-CA2 operates from global mains voltages (85-264V AC, 47-63Hz) without adjustment and can optionally be ordered with a DC 9V to 36V input instead of the AC input.
Attributes:
Anti-vibration steel case.
Sealed lid with foam cut-outs to dampen lid.
Multipoint screw fixings ensure lid rigidity.
Rear connector ports sealed with foam.
Glue used on components which could move, or vibrate.
Accurate 3-way speaker system.
Two mid/high frequency speakers provide excellent stereo imaging.
Separately driven, forward facing, dual magnet, mono bass driver.
Custom-moulded, profiled, HF enclosures minimise standing waves.
Acoustic damping in the HF enclosures reduces colouration.
Separate, sealed, infinite-baffle enclosure for each driver.
Magnetically shielded drivers so that the monitors are perfectly safe to use near CRTs and TFT displays.
Separate, highly efficient class-D switching amplifier for each speaker.
Short, even cable lengths to and from the speaker enclosures to reduce any potential microphonic induction.
DSP based design allows better audio performance to be realised.
Active crossover provides perfect separation between mid-range and bass sounds.
A universal power supply ensures global voltage operation without adjustment.
Optional DC power input.
Technical Specification For RM-CA2

Inputs

Audio Inputs
2 x stereo analogue (1 x XLR balanced,
1 x XLR balanced or RCA phono unbal)
Max level (0dB input gain):
+18dBu (analogue)/0dBFS (digital)
CMRR:
>60dB typical
Analogue input impedances:
XLR:>20 kΩ balanced bridging
RCA:>10 Ω unbalanced
Input Gain:
+10dB on unbalanced input
Selection:
Front panel push button with indicator LEDs

Line Level Outputs

Audio Outputs:
1 x stereo analogue
Gain re Selected Input:
Unity or – 10dB (switchable)
Maximum Output Level:
+18dB
Output Impedance:
<50 Ω
Distortion:
<0.02% (1kHz, +8dBu output)
Noise:
-95dB RMS, unity gain ref
+8dBu output
Frequency Response:
20Hz-20kHz +0/-0.5dB
Crosstalk
1kHz input:
10kHz input:
Analogue I/O, ref 0dBu
≤90dB
≤85dB

Amplifier/Loudspeakers

Configuration:
Three-way with stereo mid/ high-frequency drivers & mono low-frequency driver
Power Output:
2 × 7W (HF) + 15W (LF) with protective limiter
Crossover:
250Hz (24dB/octave, Linkwitz-Riley)
Distortion (HF Outputs):
< 0.1% (1kHz, 3W output)
Distortion (LF Output):
< 0.01% (100Hz, 6W output)
Noise:
More than 102dB below full output
Volume:
Mute to full volume via front panel rotary control
Balance Trim:
±6dB via front panel rotary control
Peak Acoustic Level:
98dB SPL @ 2ft

Level & Phase Metering

Number:
2 x 8-segment LED bargraphs
Line-Up Level:
0dB on scale can be set to 0dB or -10dB via rear panel DIP switch
Phase Meter:
Single LED indication showing average

Connectors

Audio Inputs:
4 x XLR 3-pin female balanced
2 x RCA female phono unbalanced
Audio Outputs:
2 x XLR 3-pin male (balanced, may be unbalanced)
Headphones:
1/4" (6.35 mm) A-gauge 3-pole stereo jack socket
Mains Input:
Filtered 3-pin IEC male, continuously rated 85 – 264VAC, 47 – 63Hz, fused, 60W peak, 30W average
Fuse Rating:
Anti-surge fuse 2A 20 x 5 mm

Equipment Type

RM-CA2:
Confidence Monitor, 2 LED meters, 2 Analogue stereo inputs
RM-CA2-DC:
Confidence Monitor, 2 LED meters, 2 Analogue stereo inputs, DC supply

Physical Specification

Dimensions (Raw):
48 cm (W) x 27 cm (D) x 4.4 cm (H) (1U)
19" (W) x 12" (D) x 1.73" (H) (1U)
Dimensions (Boxed):
57 cm (W) x 52 cm (D) x15cm (H)
22.4" (W) x 20.5" (D) x 5.9" (H)
Weight:
Nett: 4.5 kg Gross: 6 kg
Nett: 10lb   Gross: 13.2lb