Solidyne MX2200
Portable IP Codec
The MX2200 IP Codec-Mixer is the most advanced solution on the market for outdoor broadcasts.  Stream in stereo   with the same high audio quality as from a professional recording studio.  Make recordings   in its internal memory of 100 hours.   It has internal batteries.    Handles 4 microphones, 2 stereo lines and 2 telephone hybrids.  It is full duplex so that reports can be made from the studios without audible delay (it's like talking on the phone). It has a   USB input for a video camera  for image transmissions using 3.0 software that handles RTMP and the new SRT standard with H264.  Will never get out of date as the software is upgradeable to incorporate the latest technologies.  It's the perfect digital IP solution    with non-clipping preamps (even if the speaker yells a goal) and MIC audio compressor.  With    100 mm faders that no one else offers.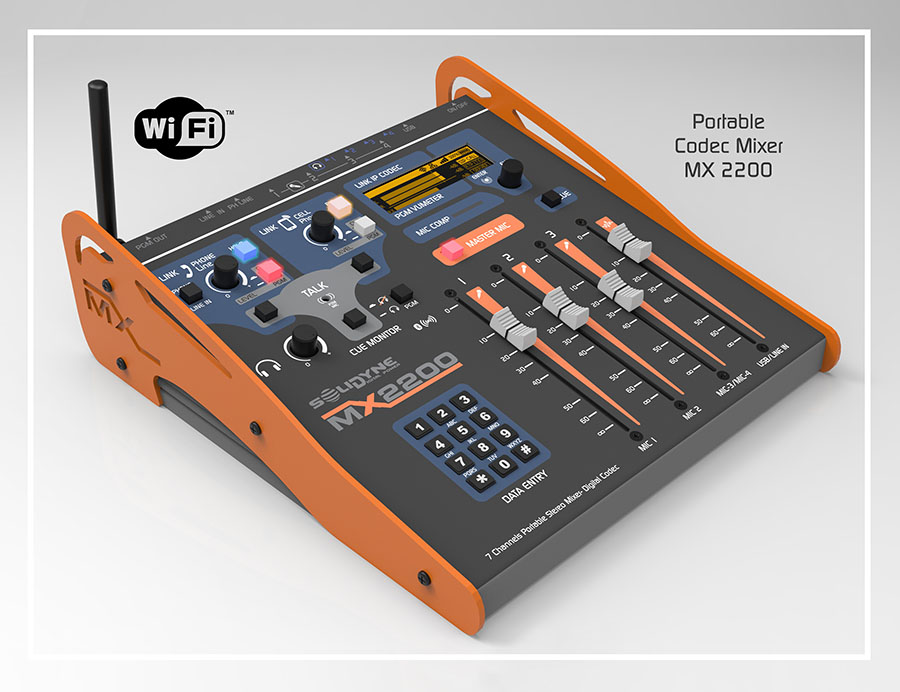 7-channel Stereo Mixer with: 4 MIC + 2 LIN Stereo USB/Analog + 2 Hybrids (Phone / Lin/ Cellular with Bluetooth)
Illuminated buttons. Lightweight, with aluminium cabinet, and small at just 11″ x 11″
You can finally make FM transmissions in STEREO
Your listeners will be able to hear the stereo commercials inserted at the sporting event
and hear the surround sound of shouting from the stands… or a musical concert
The console will give you a true Sound Image of your broadcast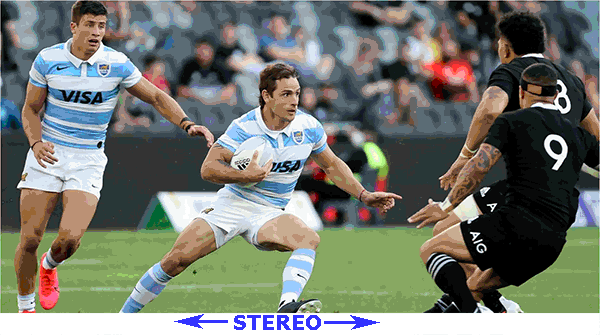 The internal computer controls an advanced audio mixer that provides 
operational flexibility far superior to other portable equipment on the market.
Manage cell phones via Bluetooth 4.0 with high-fidelity sound
This is great for journalism, since it is possible to connect the console in seconds with the private cell phone of a journalist with personal contacts that the journalist does NOT want to reveal, being able to interview hard-to-reach personalities
With the MX2200, your journalists don't need to be computer experts…
It's easier than handling a cell phone; in just 3 steps, you are already in the air.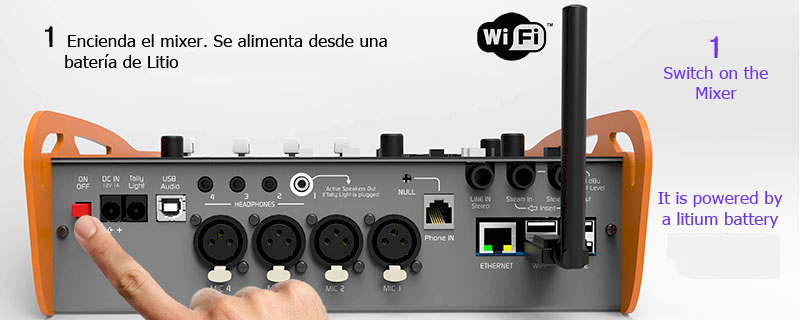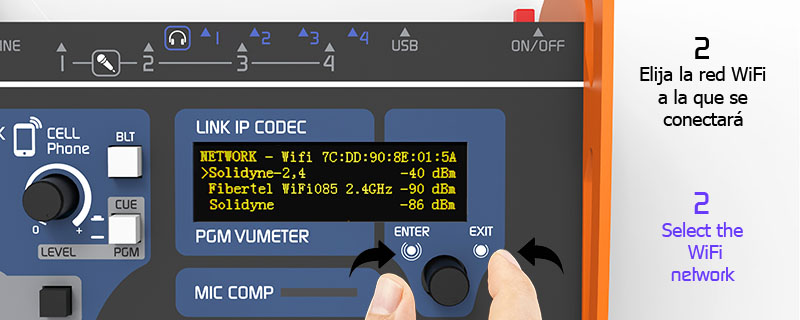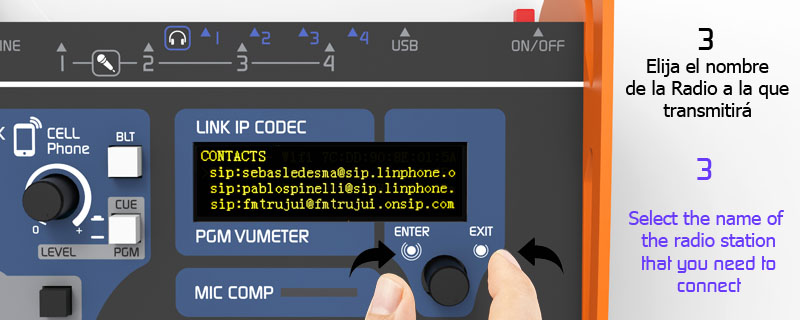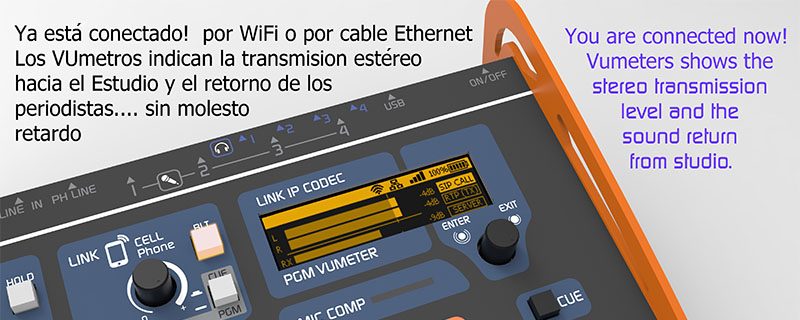 The MX 2200 operates autonomously' without the need to use a cell phone or a laptop. It has a built-in computer and backlit keypad.
It operates with an internal Lithium-Ion battery with charger that provides 4 hours of operation. You can also use an external 12V Power Pack.
If there are problems with the Internet, you can use the internal telephone hybrid or the Bluetooth connection to the cell phone in an emergency.
No other equipment gives you such reliability. It will never run out of air!
Set up a radio studio in a journalist's home or sports stadium
With professional audio and video cameras  
The MX2200 can transmit directly by streaming, connected to the Internet. The MX2200/AV model even allows you to operate with the CLOSE rental service to manage video from a Laptop with 4 high-definition USB cameras. If you want to know the advantages of having a Visual Radio, watch a video in Spanish by checking the yellow icon on the left.

It is digitally connected by USB to the computer and controls air lighting, studio monitors with muting, 3 headphones, 2 telephone hybrids; one for line and another for cell phone to use WhatsApp. You can also record more than 100 hours in its internal memory in order to carry out reports in areas without communications.
Accessories supplied with MX2200
1 – Power supply for continuous use and battery charging: 95 – 240 V 50/60 Hz – 12 V/1.25 A output 2 – USB
adapter for Wi-Fi connection (Wi-Fi Dongle Dual band 2.4/5 GHz)
3 – 2 m patch cable for Ethernet
4 – Operation manual and instructions for installing SIP software in the Studio.