Nautel NX5
Modern, Efficient, Digital High Power
Nautel invented the modern solid state broadcast transmitter over 40 years ago. Five generations of transmitter design know-how have been applied to the NX Series resulting in the most modern and reliable high power transmitters available today.
Choose from surprisingly compact standalone transmitter designs with outputs from 3 kW to 400 kW. These discrete transmitters can be combined to achieve power outputs of up to 2 MW.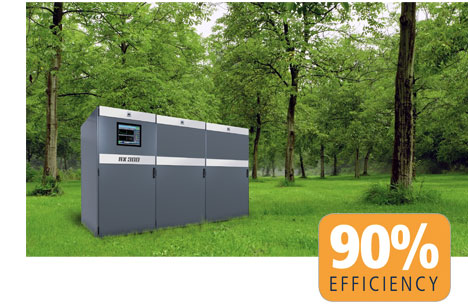 Nautel Innovation:
AM precorrection, unmatched linearity
Industry's top efficiency: 90% on 100+ kW transmitters
1.8 MHz direct digital modulation (NX300: 2.7 MHz)
17″ touch screen on 25+ kW transmitters
100% remote web access to the user interface
RF and audio spectrum analyzer
Trimode: Analog, HD Radio®, all DRM modes
The new standard in compact MW design
Whether building the BIGGEST or building for a BILLION, Nautel is ready to take on the world's largest radio deployments.